2020 is upon us and it is gearing up to be an excellent year to find that dream nonprofit job! Here are a few tips that I like to share with my candidates to get the most out of your job search this year.
Prioritize Mental and Physical Health
I've been there as a job seeker. It's a rollercoaster ride filled with rejections, no responses, generic auto-responses, tempting offers that just don't quite resonate for a number of reasons and everything else in between.
Make sure to eat healthy even though the occasional scoop (not tub!) of ice cream is understandable after a multi-round interview with a rejection. If anything, try to move just to have a healthy release for pent up stress. Not everyone has time for going to the gym, but even a walk around the neighborhood with the kids in tow can do a world of wonder when it comes to managing stress.
Write Down Your Accomplishments
I got this piece of advice from a life coach recently. Write down what you have accomplished to date. It's easy to forget that everyone started somewhere. The jump from intern to a full-time role or even completing a degree needs to be acknowledged and celebrated. You've come a long way! Keep going.
Clean Up Social Media
Top of mind would be Facebook, Twitter, Instagram, Snapchat and YouTube comments specifically. If you don't want recruiters, hiring managers and co-workers seeing it, either keep it private or don't post it.
Update Your Resume (And Create a Video Cover Letter)
Your resume is the key to unlocking doors when it comes to opportunities. When you list your positions, don't just focus on the tasks that you did, focus on accomplishments. For example, fundraisers can write "Increased donations from $10,000 in 2018 to over $50,000 in 2019" instead of "solicit in-person donations from major donors". Send us your resume for a free review and edit if needed.
Video is such a powerful medium to express yourself. Your personality deserves a chance to shine and your enthusiasm for your career and what you do should be felt by hiring managers. Set yourself apart and make a video cover letter to market yourself. We offer guided video cover letters to all of our candidates that they can create from the privacy of their own homes (everything we offer candidates is free).
Every Time You Apply for a Position, You Need to Ask Yourself These Questions
Do I believe in the company mission?

How will this position help me achieve my career goals/advance my career?

Will I be able to shape a growing career at this organization?

Who will be your manager? I cannot stress the importance of this. A good manager will elevate your career in ways you never thought possible. Alternatively, a poor or even sometimes a well-meaning but untrained new manager can hurt your career trajectory.

What do other employees have to say/how long have they been there? Even if there are inconsistent reviews on Glassdoor, Google or Indeed, I highly recommend you take a look at employee tenures in the department you want to work in on LinkedIn.
Grow Your Network
Socialize with colleagues, join local chapters of your industry associations, relevant meetup groups, add recruiters of companies you want to work for on LinkedIn and Facebook. Focus on helping others when they need help and keep in touch. As a busy recruiter, I know how hard that can be. But even if you go to a networking event a month, your network will grow and your efforts will pay off in ways you didn't expect.
Update Your Skills
One of the best things about working in a nonprofit is that you can wear many hats. For example, I have recruited for marketing professionals that needed to have all the marketing skills like PR, social media marketing and PPC campaign management to qualify for the position. Even though social media management can be a full-time position on its own, nonprofits need their marketing managers to do it. Make sure you know the most valuable skills needed for your industry and invest in learning them. So much of humanity's collective knowledge is now available online, so learning new skills is easier than ever.
Practice Interviewing Skills
Practice makes perfect! Reach out to us to get a video interview practice link with guided questions or download our Interview Prep 101 ebook here.
Happy Hunting!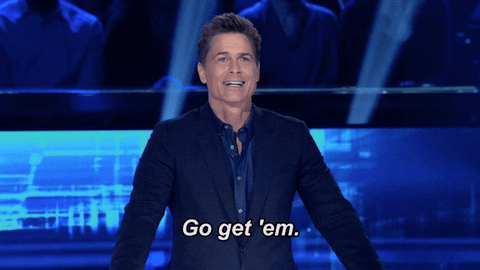 Photo credits: Unsplash